Notre Dame of the Atlas (Our Lady of the Atlas)
Notre Dame of the Atlas (Our Lady of the Atlas)
---
Franciscan sisters founded the Kasbah Miryam des Soeurs in Midelt back in 1926. In addition to its religious function, the Kasbah Miryam also performed medical and social services for the locals.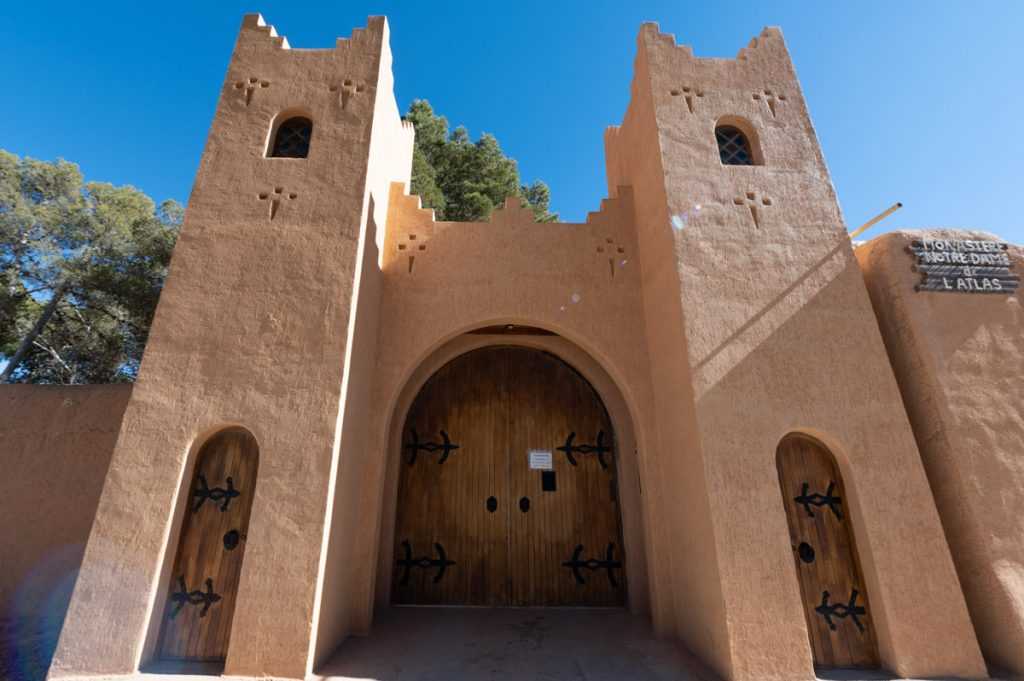 Interested in crafts, particularly embroidery, the Sisters established a support program for women to learn weaving rugs and sewing, while encouraging weavers to expand their passion into a business.
After the founder's death, the Kasbah was replaced by the monastery of Notre Dame de l'Atlas, while preserving its original structure that was entirely inspired by local architecture. There is an outstanding museum dedicated to the lives of Christian monks in Morocco.
Weaving, the hope for a better future
The eastern High Atlas and the upper Moulouya have long been good for sheep herding and the production of huge amounts of wool due to the richness of their pastures. As a result, the traditional weaving practice has persisted among rural women in the region. The weavers' creations have progressed over thes decades, and they are now among Morocco's most beautiful handicrafts.
Due to the Andaz Nouska cooperative, whose name translates as "Hope for Tomorrow," Midelt is well-known for weaving.  It was founded and operated by women for women, with the ultimate goal of preserving this traditional craft while adding value for the benefit of the weavers.
An entity filled with hope
In 2009, the Andaz Nouska craft cooperative was founded in Midelt. The entity serves as a manufacturing and marketing infrastructure, allowing Midelt and the region's weavers to continue practicing their craft while creating a sustainable profit. It also tries to enhance the important role of the rural woman as a model of compassion. According to the local saying, "What I know, when I keep it, it pours, when I share it, it grows," all members mobilize their efforts in the service of the community and continue in transmitting the weaving craft to future generations.
An authentic and sophisticated profession
The artisans are true virtuosos, carefully and skillfully crafting carpets, tablecloths, bed and living room sets, as well as ceremonial accessories. These works of art are woven using classic methods such as the loom, spinning wheels, and combs to weave the wool. On freshly shorn linen and high-quality fabrics, the hand embroidery is used with elegance, delicately combining exquisite and colorful shapes.
Useful information
---
Did you know?
---
The Andaz Nouska cooperative carries on Kasbah Miryam's goal of training and educating women in the region. The ability to use the internet has inspired the new generation of craftswomen to innovate in design while maintaining the authentic and sophisticated appearance of the products.
There is a showroom where one can see the artists' work and purchase beautiful and high-quality handmade products.