The Kissaria of Taourirt
---
Based on the designs of Charles Boccara, one of the pioneers of the revival of earthen architecture, the artisanal center was built in 1987, but appears to have been there for decades. It hosts workshops that make use of a variety of Moroccan objects.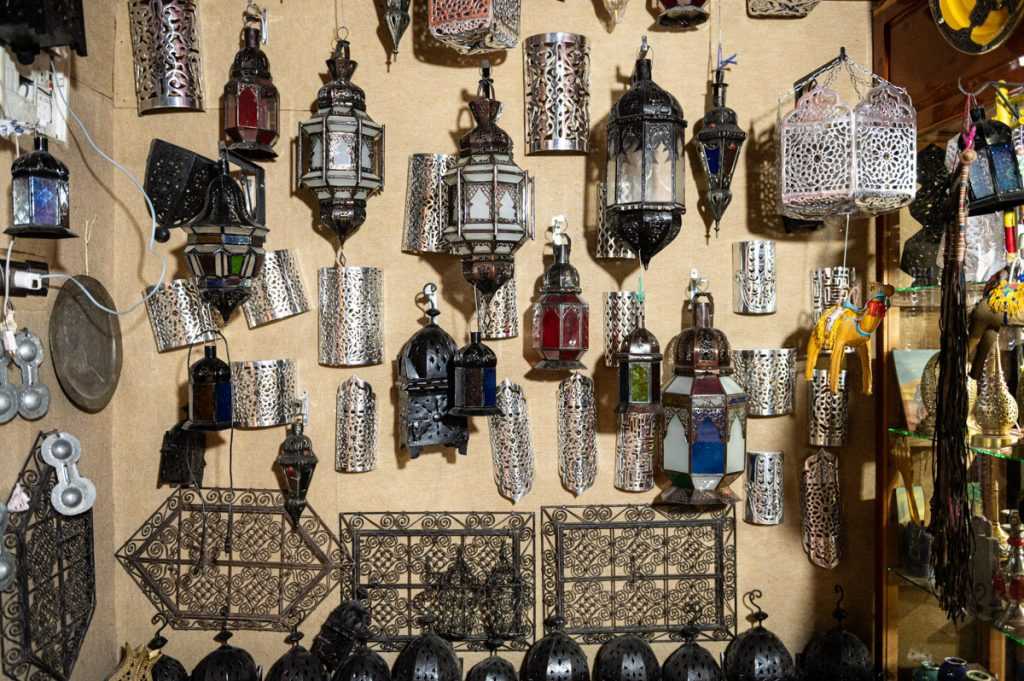 Taourirt's Kissaria is home to approximately twenty stores and craft workshops. The architect's mission was to design an entrance that was appropriate for both the existing and new structures, as well as to conceal the view of the neighboring industrial buildings as much as possible. To accomplish these goals, he chose to construct the Kissaria with massive earthen walls similar to the original Kasbah. Brick, zellige tiles, cedar, eucalyptus, and laurel were among the other traditional materials and techniques used throughout. Painting was also avoided, and the internal plaster finish was colored with red earth. The use of such materials, as well as the very generous floor-to-ceiling heights and natural light filtering through deep windows, all combine to create interesting effects throughout the Kissaria.
The structure is now used as a workshop for stone, copper, and silver sculptors. There are also embroidery and carpet workshops, the vast majority of which are of Ouaouzguite origin.
Useful information
---